Numbered and printed
In the 1960's, all blocks were systematically ordered, individually numbered and printed. All these pictures were collected in five books, which could only be browsed in our reading room.
Recently we have made all these prints digitally available, so that everyone can browse online in this wealth of images. Are you also "Impressed by Plantin"?
Digitization
Years ago, the logs were treated with a toxic anti-woodworm product. As a result, consultation of the blocks is substantially difficult.
With the support of the Flemish government all woodblocks have now been digitally photographed. This unique and exceptional collection is now available online for the international research community and the wider public alike.
Video only in Dutch.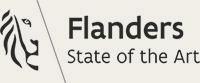 Descriptions in collection database
For easy searching in this huge collection, all woodblocks are described separately in our collection database. This is a long-term effort, which we can only achieve thanks to the help of volunteers and interns.
The collection contains very diverse subjects, each of which requires its own approach. The 4,000 images of plants from the botanical works of famous botanists such as Dodoens, Clusius and Lobelius are very popular. Furthermore, there are also scientific diagrams, religious and historical illustrations, and images from emblem books. Finally, numerous decorative elements such as ornamental initials, decorative frames and other ornaments draw the attention.
Woodblock webinar
With great interest, we presented the results of the woodblock project in a webinar at the beginning of December 2020, supplemented with contributions from several international guest speakers. The full recording can be viewed here: