Close collaboration
As from 1608, Rubens worked closely with the Officina Plantiniana, the printing business of Plantin and the Moretus family. At that time, it was run by Balthasar I Moretus, a childhood friend of the baroque painter. Among other items, Rubens designed 24 title pages and also produced illustrations for several books.
Missale Romanum, 1613
This work, published by Balthasar I and Jan II Moretus, contains the first two engravings based on Rubens' design: Worship of Wise Men and Ascension of Christ.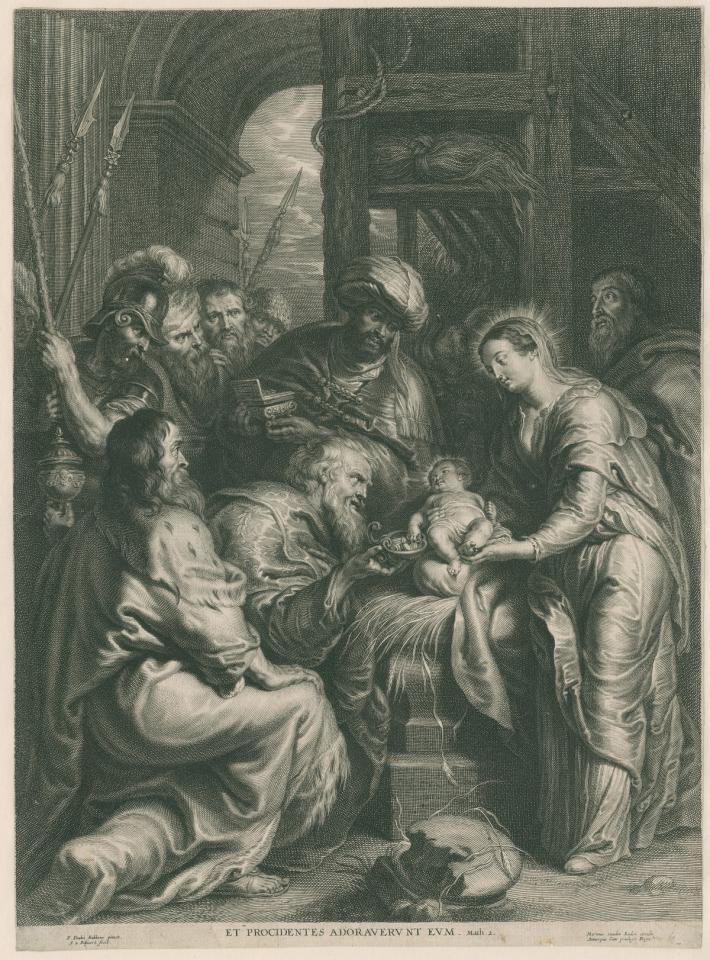 Presentation books
Rubens was paid for his work, but was also given presentation books. Partly in this way, he was able to build up his magnificent library.